End of our journey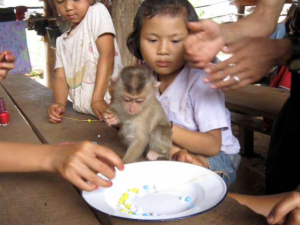 As we come to the end of our journey and begin to say our goodbyes to all of the the incredible people we have had the opportunity to meet, it has become clear to me that our new friends here have made more of an affect on my life than I could have imagined.
Here we were two weeks ago, a big group from Canada ready to take on the unknown, face the adventure ahead of us, determined and ready to make a change for the people we were about to meet. But little did we know that we would be the ones that were impacted the most. As we stopped at each different place, from the orphanage to the schools or the camps and villages, we saw that they were all with their own unique struggles yet equally faced with the challenges of life that we in Canada take for granted much too often. Things like a safe place to live, a variety of food readily available in a matter of minutes, clean water to drink, accessible transportation, a shower or even a washroom! Most of all, we have the right to an education and a country to call our own that we can be proud of!
But when we traveled through all of these incredible places and we met the people there, they didn't dwell on the fact that they had to live without the luxuries others take for granted, or act as if they had lost hope and become discouraged because of what they didn't have…
Rather everywhere we went, even with the language barrier, you could see that people were overjoyed and showed an excitement and passion for life that was amazingly inspiring and incredibly courageous!
I'm sure the whole group would say the same, but my entire way of thinking has altered and my life will be forever changed after having the opportunity to meet these truly amazing people!
Katie Rependa